How to Write a Great Essay about Anything: The Best Tips for Ambitious Students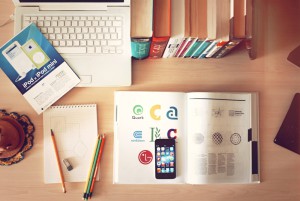 If you aim to get good marks for your written papers, you would need to learn how to prepare a great essay without any grammar mistakes. It is not difficult to write on a certain topic that is familiar to you, while writing on unknown topics and different disciplines can really make you struggle. Students are given different writing tasks. That is needed in order to evaluate your proficiency in various fields. Learn several simple tips for effective writing, and this will help you write a great custom essay or any academic paper for any subject
Tip№1: Learn to Ask Questions 
Every essay must answer questions that the author had set for his or her project. It is not only one main question. It can be several of them, and answering these questions leads to giving the full explanation of chosen topic.
Do your own little investigation.  It is the research that you have to conduct in order to find the full answer; try to start your writing process from asking yourself some important questions. Once you have a list of them, you can continue the research to find the information which provides transparent answers.
Tip№2: Learn how to Express Ideas Clearly and Short.
Ability to give necessary information in just several words is a great skill that every student should possess. Do not be afraid of exceeding the required number of pages in your essay because you can shorten the text later; this will help you express thoughts in the best way. This skill requires some practicing. But you will learn how to write short essays. You can find many examples on how to re-write text, but keep in mind that making your text shorter is just one of two main goals, the other one is providing the needed information. Use a professional writing service to check your paper. If you can see what corrections a specialist will do in your own work, you will better understand how it is supposed to look, learn how it can be done and make conclusions.
Tip№3: Edit till You Feel Satisfaction
Re-write your work till you feel really happy about it. Once you have your work done, you should leave it for some time. Try to fully forget about the writing and then, if you look at your work again later, you will find something to change. Editing is very important and hard work. Usually, you will need to go through your text several times to check it for different types of issues in order to deliver good results. Forget about finding mistakes and poorly written parts simultaneously. If you try to save some time and decide to check your work one time only, you may omit many important issues. Quality editing of an essay is the way to success.
It is also possible to skip editing. Check essay writing service reviews to find writing professional help to check the work for you. It is the easiest way to make your work perfect. Such services are also helpful if you have some other issues to solve and cannot spare some time for editing.
Tip№4: Ask for an Opinion
Ask somebody else to check your work; it is very useful in term of finding weak or unclear parts in your text. You should ask a person with good knowledge of writing. The best result you will achieve if the chosen person knows the subject and topic well, and there is nothing wrong with that because even professional writers ask editors to check their work. It is an effective way to make your work mistake-free and smooth. Think beforehand whom you can ask for some help; if you cannot find a knowledgeable friend who would do this work for you for free, you can use paid services and to choose one consider checking essay writing service reviews.
Tip№5: Criticism is your Friend
Nobody likes to hear that there are mistakes or weak parts in their work. You should not be like that. Only the most ambitious students are able to take criticism as a great gift. You should find out things that need some improvement, so you better get used to criticism to become a good writer. It is also important to find a suitable person for this purpose, you may meet people who do not have enough knowledge and they may try to find every single reason to criticize your essay in an unpleasant way. Such criticism can be destructive. If you do not have a person to ask for help, you can always find professional writing services.  You can use their help for a start. Thanks to them, you will be able to see the necessary changes in your work and this will be a great solution for finding out the weakest parts. Essay writing service reviews will help you a lot. The following are examples of reviews that might be useful for you — Freshessays and Buyessayonline. You can find the review that you like the most and order writing or editing services from the chosen company.
Tip№6: Mind the Type of Writing Work
You will need to complete different types of assignments. You should learn is how those types distinguish one from another. Always check the specific information carefully. If you have the assignment to craft a custom essay, you should find the related sources on what it is and tips on how to complete it. Do not hesitate or fear of asking questions. If you don't really know how to fulfill your assignment and there is not that much time left, then it's normal to ask for help from professional writing services. There is a range of essay writing service reviews available, so you can easily choose a professional provider and order the services you need.
Tip№7: Check your Work for Consistency
Your work should be consistent and smooth. Carefully check each chapter, because the next one should be a logical continuation of the previous one. You can make this work messily from the beginning, but then later it will be necessary to make adjustments and fix many errors because it needs proper structure. If you doubt, make corrections. If there is lack of consistency, the work will be unclear for readers and that will give a bad impression. You need to achieve the result when a reader can clearly understand all the facts and points of view that you have provided in your work. Your essay should capture attention. Write your essay like if you would want to sell it to a customer through your website.
Sample Essay of Blog